Students Interview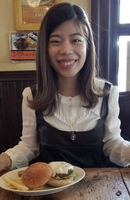 NAME: Ayaka KITAGAWA
 YEAR: PEARL 3rd
 RESEARCH TOPIC: "Fashion reboot: can Paul Poiret still survive?"

 "The most intense, epic experience I have had in Keio"
1. Why did you choose to take part in the Independent Research Project?
The reason is simple: none of the seminars interested me. As a PEARL student, I wanted to pursue my academic research in English, and not many seminars gave us a chance to have a research totally in English. Moreover, my passion was not focused on Economics, but rather in fashion studies focusing its development through basic economic trends. When I have determined not to apply for the seminar, I have actively searched for an English professor who is applicable to IRP program and is wise in fashion studies. This is how I have come across the marvelous Professor Batty who has guided me through the entire year.
2. What was the most rewarding experience?
Through the supervision of Professor Batty, I was introduced to the king of contemporary fashion who is long forgotten: Paul Poiret. The richness of professor's book collections were remarkable; he had lent me so many books from vintage to the huge collection books that you only see in big sophisticated, artistic libraries. As designers, economic trends and artists influence each other in cultural development, I was able to step foot in the top of the iceberg, digging lower every week. The topic of Paul Poiret has intrigued me more and more, and I have spent the whole year searching for hints about my research topic. I believe the opportunity to dig deeper in a field that you love was the most rewarding experience of all.
3. How do you apply what you have learned here to the future?
I am thinking of pursuing my career in the fashion world, and the research itself helped me study fashion history to fashion business which you cannot normally learn from the classes or seminars in Keio. Because I did not take part in other seminars or club activities in that year, I was able to fully occupy my time learning about fashion related topics. I want to use the two years of my IRP to learn more about what I have always wanted to study, and apply this knowledge when I go to my masters education, or my future career.
4. A short message to future participants
IRP lets you dig deeper in any field your heart pounds on as long as you find a professor of economics faculty who is willing to supervise you in the field. It is such a special opportunity to have your research done with a professor one-to-one. I am sure your university schooldays will be enriched from this experience.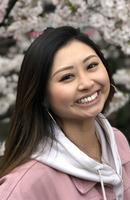 NAME: Hana OKAI
 YEAR: PEARL 3rd
 RESEARCH TOPIC: "The Anthropology of Hip Hop in Japan"

1. Why did you choose to take part in the Independent Research Project?
I wanted to take advantage of the unique experience the Independent Research Project offered, to be able to work with a professor one-on-one and conduct our own research under their supervision. The fact that the research topic is not limited to what is related to our major was also a big factor. It gave me a reason to delve deeper into a topic I was passionate about and might not have done so otherwise. In general I felt that taking part in this opportunity would be more academically motivating and rewarding because we are given the freedom to choose to do everything the way that we want to.
2. What was the most rewarding experience?
Both during the process of research and after finishing writing my research paper, looking at the amount of work I put in and the fact that I was able to complete such an immense project gave me a great feeling of accomplishment. But even more than seeing the workload I was able to accomplish, hearing words of encouragement from my peers and other professors besides my supervisor, one of the most rewarding experiences of the project was being told that my research was in fact unique and had potential.
3. How do you apply what you have learned here to the future?
Through this experience a major skill I learned was how to conduct a research project on my own. Although through our academic programs we have been given research assignments, this project was definitely on a different scale. And for me personally through the process, choosing a topic and defining what should be highlighted within a broad topic was difficult. So in any future research projects, if I face a similar challenge I will definitely apply the process that I learned through this research project. Also in general I learned the importance of time management when working on a research project like this.
4. A short message to future participants
For anyone who is unsure of whether they should do Independent Research Project or not, I will say that you should definitely take the opportunity. It has many challenges but it is also very rewarding in the fact that you are able to produce something that is academically valid based on a topic that you are passionate about.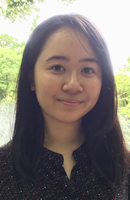 NAME: Ryoko SHIBATA
 YEAR: PEARL 3rd
 RESEARCH TOPIC: "The Effect of Railway Development on Population and
 Occupational Change in Japan, 1920-2000: A Spatiotemporal Analysis"

 "A unique opportunity to pursue your research interests"
1. Why did you choose to take part in the Independent Research Project?
I decided to take part in the Independent Research Project because such opportunities to conduct an extensive non-thesis research project on this scale are quite rare to find at the undergraduate level. While I am also a member of Professor Sahoko Kaji's research seminar, I sought to find an opportunity to also conduct my own individual study in the field of economic history, and in particular, the opportunity to work one-on-one under a supervisor professor was another major factor in my decision. All in all, the combination of taking part in both the IRP and zemi was the perfect blend of gaining research experience in both group and individual settings.
2. What was the most rewarding experience?
One of the perhaps most rewarding experiences for me was being able to work on a one-on-one basis with my supervisor professor. Having regular meetings, and being able to ask for guidance, as well as expertise and advice concerning my research topic and methodology, was definitely a privilege and an incredible learning experience. I also found the midterm and final oral presentations as being the most rewarding ways to conclude our research projects; it was enlightening to hear the results of the other students' work, which spanned across very diverse subjects, and to see in which direction they took their projects.
3. How do you apply what you have learned here to the future?
I believe the research skills that can be gained through the Independent Research Project can be applicable in a multitude of ways. From this fall, I will be starting my master's degree in management at HEC Paris, as part of the BA/MA double degree program with the Faculty of Economics here at Keio. While my future field of study will differ from my research topic in economic history, the experience of having gone through the very thorough research process during IRP— from surveying literature, gathering data, and conducting analysis—will no doubt be a major advantage for when I write my master's thesis.
4. A short message to future participants
Whether you're considering graduate school or finding a job after graduation, the IRP will prepare you with extremely valuable research skills that are applicable in many different fields. It is also a way to explore interests you may have outside of economics, and is compatible with the research seminars and PCP program as well. I highly encourage any interested students to consider this program as part of their academic journey at Keio.
(Interviewed in August, 2019)