Taking on challenges in the spirit of independence and self-respect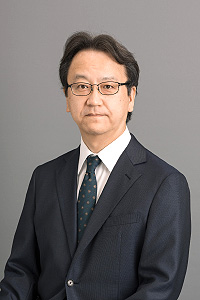 The Keio University Faculty of Economics has the longest history in Japan among faculties that specialize in economics. Our faculty has been at the forefront of the study of economics in Japan since its establishment in 1890 as the Department of Economics. Our pedagogy is rooted in the ethos of hangaku-hankyo, or "learning while teaching, teaching while learning," whereby no distinction is drawn between pupil and teacher, and we have produced many outstanding graduates who hold positions in various fields including business, academia, politics, and in government circles.
The Keio University Faculty of Economics continues to evolve in response to internal and external developments. Since the beginning of the 21st century we have focused on adapting to globalization through efforts including expanding our faculty's unique study abroad system; establishing double degree programs with overseas universities; implementing integrated undergraduate and graduate education programs; and offering programs with classes entirely taught in English. And although we are a large-scale faculty, we strive to keep classes small and embody our ethos of "learning while teaching, teaching while learning." Furthermore, in 2022 we will launch course programs, one involving data science and another involving field research, responding to social demand.
These efforts demonstrate our faculty's commitment to the continuous development of educational programs for the cultivation of the personnel who will lead the economy and society.
I would like to further emphasize that the genuine competitive edge which the Keio University Faculty of Economics possesses is attributable more to our wealth of outstanding staff (faculty) than the programs themselves. This is no different than the source of a company's competitive power ultimately being in its people. Our faculty's staff lead the field in cutting-edge economics research, and have also made valuable contributions to the real world. We also have experts in higher education in a variety of fields related to language and education at large who support the growth of our students.
The pandemic has challenged notions of economics that took for granted growth and expansion in the movement of people, commodities, and money. Economics must also be marshalled to address issues of social division and conflict. We also find ourselves in an era in which we are tasked with tackling the unprecedented issues that arise in the transition to a society that emphasizes diversity.
In such times, what beacon should we use to light our path? I believe that the answer to this is the very founding spirit of Keio University, "independence and self-respect." "Independence and self-respect" signifies "the maintenance of one's personal dignity and acting on one's own judgement with the responsibility this entails in all matters." Herein lies the true guiding principle to tackle unprecedented challenges for which no solution currently exists, and to forge a better society.
In the midst of major societal and economic change, we are all confronted with the burden to take on the challenge of the unknown. However, your task during your time at university remains unchanged.
The Chinese classic The Unencumbered Spirit: Reflections of a Chinese Sage contains a passage along the following lines: "Self-improvement ought to be like refining metals; haste does not yield success." This proverb signals that personal development is like polishing, and comes only with time. In order for you all to go out into the world and thrive in each arena, it is vital that you thoroughly hone yourself with a devotion to academics at your core. We will strive to provide these kinds of opportunities and meet your expectations.

Dean, Professor Tetsuya Komagata